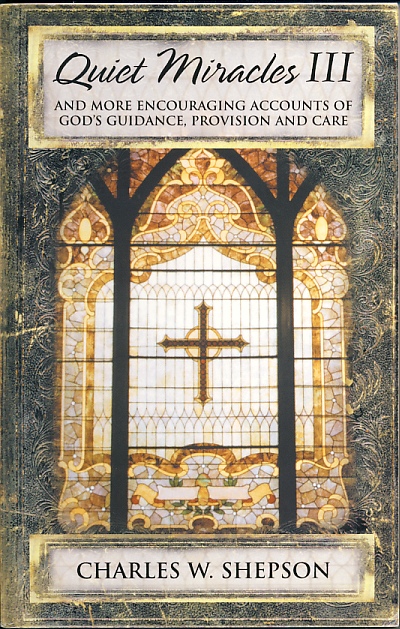 God is not silent! Sometimes He speaks loudly, unmistakably, sometimes in a still small voice, sometimes in quiet miracles. Each time He speaks it is a memorial to the God Who is not silent!
"Quiet Miracles III, by Charles Shepson is a sequel to Quiet Miracles I and II. It is warmly endorsed by Dr. Franklin Graham, Dr. Peter Nanfelt, Dr. David Howard, Dr. Peter Dys, and Dr. Donald Trouten.
Quite Miracles III
Charles W. Shepson
$10.00 or 3 for $25.00 (Shipping Included)
Use the same order form for all books.