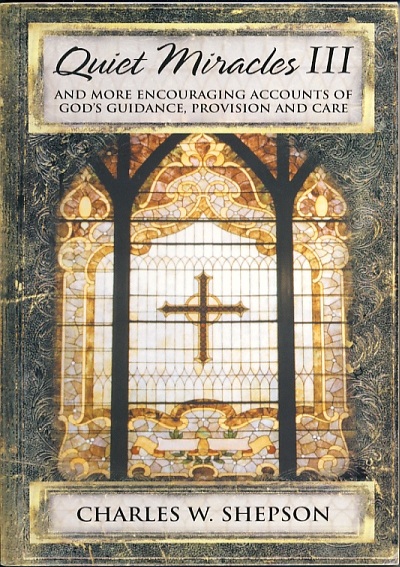 God is not silent! Sometimes He speaks loudly, unmistakably, sometimes in a still small voice, sometimes in quiet miracles. Each time He speaks it is a memorial to the God Who is not silent!
"Quiet Miracles III, by Charles Shepson is a sequel to Quiet Miracles I and II. It is warmly endorsed by Dr. Franklin Graham, Dr. Peter Nanfelt, Dr. David Howard, Dr. Peter Dys, and Dr. Donald Trouten.
It is the prayer of Dr. Shepson that these stories will minister to the hearts of others.
To order books by Dr. Shepson, please print one of the forms below, complete it, and mail it with payment to the address on the form.
MS Word Form
or
PDF Form
(If you cannot read the PDF form, get Adobe's free reader.)