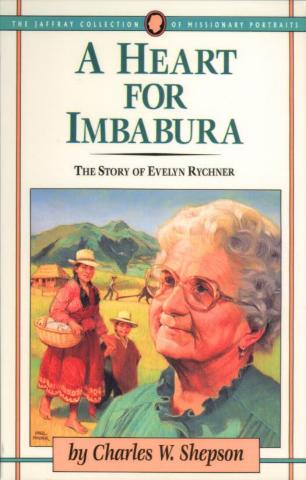 In "A Heart for Imbabura," Dr. Charles Shepson tells the story of a remarkable missionary pioneer.
Through the ministry of Evelyn Rychner, God opened the world of the Otavalan Indian to the grace of the Lord Jesus Christ. Today, there are over 8,000 Otavalan Indian believers in 20 churches.
Romance, persecution, celebration, and danger — this story from The Jaffray Collection of Missionary Portraits has it all.

A Heart for Imbabura
(Unavailable - Out of print)
Charles W. Shepson
$10.00 or 3 for $25.00 (Shipping Included)
Use the same order form for all books.