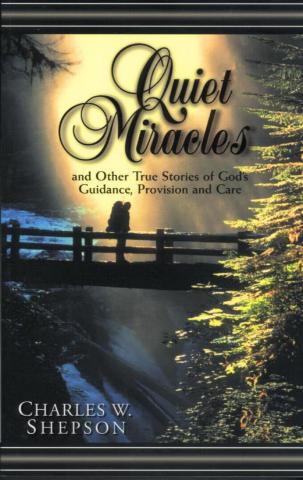 Initially written to his grandchildren, Dr. Shepson's stories in Quiet Miracles are inspiring to young and old alike.
If you desire God's moving in your life, then consider "Quiet Miracles." It's message of God's guidance, provision, and care will enable you to see things from His divine perspective and challenge you to trust Him to do great things in quiet ways in your life.
Quite Miracles
Charles W. Shepson
$10.00 or 3 for $25.00 (Shipping Included)
Use the same order form for all books.